KC8WIT
Our 1st Field Day under our new Club call, KC8WIT, Huron County Amateur Radio Society (HCARS).
We operated under the new class "F" for E.O.C.'s at the Huron County EMA in Norwalk. We had 2 stations, 270 contacts, under 150 watts, 10 people participating, and 1042 points.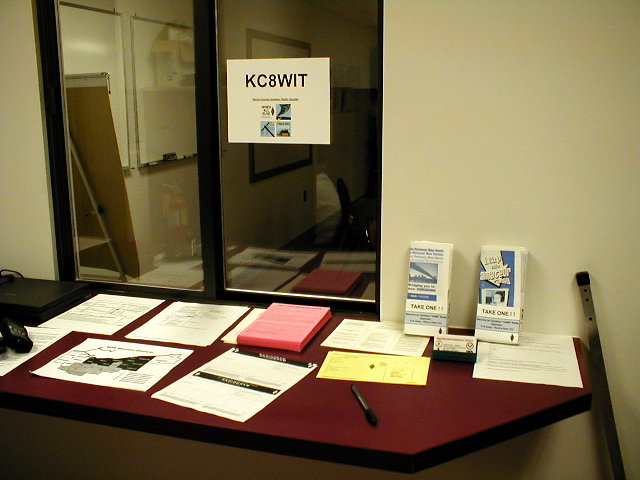 Our Information Table at Field Day.


The 2nd HF station setup outside.



KE8JC and his Daughter working some HF contacts.



Danny, KB8STK, trying his Luck with the satellites.



KG8BT working HF.



KB8STK & K8QB trying to work OSCAR 14 Satellite.



KG8BT (in Car) and W8SHB trying to work a satellite.



Danny, KB8STK, working some HF.



KB8STK's Yaesu FT-767 and laptop for logging.